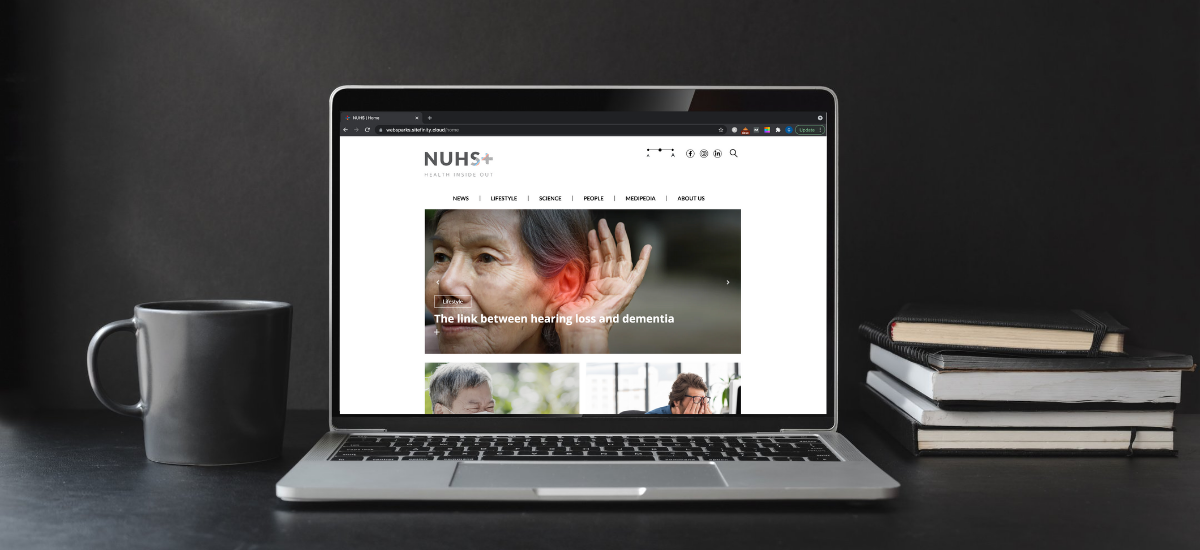 The latest in healthcare: from the medical professionals, to you.
NUHS+ is an online health and medical news blog, created by the National University Health System (NUHS), that aims to bring you relevant, insightful, and engaging health and medical content that you can trust.

Our coverage ranges from cutting-edge research to in-depth articles, featuring the voices and perspectives of our academic and clinical experts, from across many specialties.

Empowering you on your journey to health
We aim to bring relevant and engaging content to empower our community on their journey to better health and living well. Whether you're here to learn more about a health condition, get updated on recent medical research and innovations, or read real stories about our profiles and patients – you're in the right place.